By Dave Pramuk
Not that long ago you'd have a hard time finding a woman in the winery. For centuries, the cellar was a men's-only club. There have been some examples in California over the decades of women farmers, estate owners, wives of ranchers: Lilly Langtry, Josephine Tychson, Lillie Coit. And other than Hannah Weinberger in 1882 at her late husband's eponymous winery in Napa Valley, locating a woman around the cellar—not a lady in sight.
Decades after Prohibition in the 1970's women began emerging on the scene as the prestigious vineyards and wine department at U.C. Davis started churning out top enology and viticulture talent and landing women in key winemaking positions. The early day's short list became a who's who of sharp palates, keen noses, and wine business movers and shakers that made a significant impact throughout California and even internationally. A few heavy hitters include: Mary Ann Graf, Zelma Long, Barbara Lindblom, Merry Edwards, Sandy Belcher, Cathy Corison, Carol Shelton, Allison Doran-Green, Julianne Laks, Milla Handley, and Jill Davis.
Today, around the world, wine and its related fields are hardly the perennial man's game of the past. The role of women in wine has revolutionized how the wine world produces, appreciates, and consumes wine. Nowhere in wine is this positive trend more evident than in California Zinfandel where women winemakers, growers, business people, media, and culinary pros have moved to the forefront alongside their male cohorts to create a more diverse, and expanding wine industry.
Here are a few female hot shot Zinmakers (followed by a short list of more) who you should plan a tasting day or two around in order to experience their wines at the source while getting to know their inspirations and personal success stories about gaining respect in a still male-dominated business. Being smaller scale producers, you may very well end up getting to meet these Zin virtuosos personally at their respective wineries and come away with a new appreciation for expressive, site specific Zinfandel. In each case, these women are driven by their personal passion, their intuitive savvy, and their hands-on experience with California's signature historic variety. These ladies are up to the Zinfandel challenge and your reward will be many dazzling and unforgettable bottles to share with family and friends. And, who knows… as these women were influenced by those women and men that came before them, there may be a young lady in your life that may be inspired by these women's stories and follow in their trailblazing footsteps!
Ashley Herzberg, Cast Wines
If you're inclined to do a Zin-vestigation in Sonoma County's Dry Creek, you're going to find Ashley Herzberg's fingerprints all over this Zinfandel-rich valley. Fingerprints and footprints, since this particular winemaker has spent her 16 professional years in wine clomping around vineyards and skulking in cellars all in Dry Creek – eventually becoming winemaker for three wineries – Amista, Bacigalupi, and Cast Wines.
Cast is the vision of Jack and Ann Seifrick and friends, financial industry folks and wine lovers from Texas who became entranced by the vineyards and scenery of Dry Creek and decided in 2011 to produce small lot wines from their estate vineyard and other prime sources in SonomaValley. This lofty old property was converted into a rustic, jewelbox winery that is perched on a slope above the valley floor. Ashley, who had been assistant at nearby Mauritsont Wines, was handed the responsibility of crafting Zinfandel from Cast's estate vineyard plus a line of other varietals and blends including small lots of champenoise method sparkling wines – a particular specialty in Ashley's repertoire. The Cast Zinfandels emphasize the elegance of Zinfandel – a grape that Ashley likens to another pulpy, thin-skinned grape whe has so much experience with and affinity for at the legendary Bacigalupi – Pinot noir. Cast Zinfandels show bright acidity, freshness, juicy plum, cherry and bramble fruit, and fine structure – Zinfandel suited to either cellaring or for drinking younger, especially with a wide spectrum of food. The limited estate bottling from a small 5 acre vineyard is a shining example of a beautifully refined style of Dry
Creek Zinfandel and sells out, so be sure to lock some down when you have the chance. Also, while you're at it, ask about the availability of the Watson Vineyard Zinfandel that comes from older, dry-farmed vines on the neighboring slope above the Cast property.
As for visiting, Cast is a Swiss army knife of venue options for couples or groups: tastings indoors, tastings outdoors, upstairs, on the terrace, a picnic on "the beach" under the palm, or even clubby private spaces and rooms sequestered behind the scenes above the winery.
Tastings are by appointment and are adaptable to guests interests with choices from Zin, to sparkling, to Cabernet Sauvignon, to Petite Sirah. Play your cards right, and you even might be invited to "saber" open a bottle of bubbles!
Susie Selby, Selby Wines
Like Dad, like daughter! Susie Selby's winemaking influence was her father, Dr. Dave Selby M.D., a sculptor and Vietnam war hero who learned about classic old-world wines on his regular working trips as a spinal surgeon to Europe, eventually launching a Napa Valley winery project on his own, and inspiring Susie to pursue wine as a career. In the early '90's Susie went to work in the tasting room of a rapidly growing winery, Rabbit Ridge. Then, being a natural operating a forklift and winery equipment, she went on to become the cellar master of an all-male crew. "I basically had to work harder to earn the respect of the guys," she says. Then after attaining the position of assistant winemaker for six years, Susie attained the position of winemaker.
Susie's advanced education was in Economics at Vanderbilt and an MBA at George Washington University, but her wine education was the school of hands-on experience – in the vineyards and cellar. Her formal education would later help her in the launch of her own winery. There's no holding back born-in talent and drive. During all that cellar work, the Selby label was founded in 1994, a collaboration of Susie and her Dallas resident parents. Then, after her father's untimely passing in 1997, Susie decided to go it alone to keep the family winery project going through sheer hard work and determination as winemaker/owner of Selby Wines. And, as it turned out, a winemaker extraordinaire at that, as evidenced by all her awards accolades and the following she has built among aficionados, and fellow winemaker friends. She recognizes her profound winemaking influences by beloved and luminary mentors such as Todd Williams, Kent Rosenblum, Phyllis Zouzounis, Mary Bannister,Zelma Long, and Bernie Orsi.
Selby wines have been served multiple times for dignitaries and official occasions at The White House and is evidenced by the official White House correspondence that is displayed in her tasting room. The Selby lineup is a diverse assortment of classic, small-production varietals, including a selection of Zinfandels from Sonoma County vineyards in Dry Creek, Russian River, and Alexander valleys. Susie works with over 20 growers that provide the winery with prime old vine Zin and other varieties year after year based on handshakes. "I've consumed a lot of Budweiser to keep those contracts going," she says.
Susie's expressively-styled, fruit-forward Zinfandels and other wines can be tasted and purchased by reservation at the winery's tasting room – the oldest one in downtown Healdsburg, located at 215 Center St. The tasting room that is set in an historic Healdsburg neighborhood is strolling distance from the Healdsburg Square and many of the top notch venues for food, wine, and hospitality- crazy downtown Healdsburg: Charlie Palmer's Dry Creek Kitchen, Single Thread, Barn Diva, and The Matheson, and so many others. The shady courtyard is an ideal spot to relax and savor Selby wines, al fresco. Walk-ins are welcome.
Look in particular for Selby's luscious Old Vines Zinfandel made from vineyards in Dry Creek and Alexander Valleys, Otto's Block Zinfandel, and be sure to ask about the availability of her voluptuous "Bobcat" Zinfandel – a hedonistic rendition of Zinfandel that is a crowd-pleasing show-stopper. These are limited production wines that are not sold in retail outlets and sell out to Selby's avid customer list and at the tasting room. Susie says she has many customers who have been with her from her beginnings, like extended family. So, while there, secure your supply while you have your chance!
Shauna Rosenblum, Ridge Vineyards
Rosenblum: a name that is indelibly etched in the history books of Zinfandel. In his day, Kent Rosenblum was considered by so many as "the king of Zin" and "the ski king". Nobody hit more slopes, sourced more vineyards, and bottled more extraordinary Zinfandels than Kent did. A veterinarian, inveterate ski bum, wine pioneer and raconteur, Kent converted legions of wine lovers to the joys of Zinfandel. And above all, nobody imparted a sense of fun and conviviality as much as Kent did. And, along the way, whether he realized it or not, Kent was grooming a winemaking scion, equally as spirited and fun-loving, who would assume the mantle of the family legacy of Zinfandel.
After his sudden passing in 2018, Kent's daughter, and business partner, Shauna Rosenblum, took the reins of a new Rosenblum winery called Rock Wall where she became winemaker and 
they established something of a wine, food and events wonderland on the old naval air base on the island of Alameda. Shauna specialized in classic Zinfandels but showed off her deft talents by adding some eclectic and rare varietal wines and creative blends. It's never boring in Shauna's world! Years later, as with many startups pre and post Covid, Rock Wall closed. 
Now, Shauna has joined forces with legendary Ridge Winery, famous for a line of Zinfandels sourced from historic vineyards across California – every single one a reference point for
Zinfandel: Dusi, Demostene, Lytton Springs, Hooker Creek, and Geyserville to cite a few classics among so many others. Ridge, a dual winery operation, is equally as famous for iconic, collectible Cabernet Sauvignon and Chardonnay from the truly historic Monte Bello Vineyard in the Santa Cruz mountains – an old world anachronism that is juxtaposed above the very hub of world high technology, Silicon Valley. Ridge's retired founding winemaker, Paul Draper, is a certified member of California's winemaking hall of fame – a true living legend. Rising star, Tres Goetting, now directs winemaking at Monte Bello.
Shauna is now winemaker, aside Ridge head-winemaker and COO John Olney, at Ridge's Lytton Springs winery, located between Dry Creek and Alexander Valleys on Lytton Springs Road. The estate vineyard here is a century-plus old and is a prime example of old world viticulture, what Ridge, a conservator of historic vineyards and methods likes to call "Pre-industrial" winemaking. A perfect fit for the indefatigable and gregarious Shauna who grew up among the stacks of barrels of great Zin vineyards, plus having paid so many visits with her dad to the vineyards themselves and dedicated grower friends. The winery itself is a model of modern architecture with respect to environmentally green design and function. Insulated by hay bale-filled walls, solar powered, simple, and highly efficient in function, Ridge Lytton Springs reflects the winery's commitment to sustainability.  And above all, Ridge is people friendly! What a wonderful experience it is to visit Lytton Springs, with its setting by the iconic old vineyard, convivial tasting room with its casual bar area, communal tables, comfortable seating, unpretentious atmosphere and affable, knowledgeable staff that exude pride and appreciation for the special bottlings at hand on any given day.
The wines themselves are well balanced: expressive without being too much or too little – ideal reflections of the sites and soils from which they are nurtured – an unwavering house style that is always a benchmark for the Zinfandel category itself. With historic sites like these, you want the vineyard to do the talking. As Shauna says, "I am like a kid in a candy store, getting to work with the most premium fruit on the planet!" And she graciously continues, "It is such an honor to do so, and I will always cherish the people who have taught me – and continue to teach me about growing and making Zinfandel." Call ahead for an appointment and experience a succession of wines that you will have a difficult time choosing among to take home. These are Zinfandels for the table and cellar that can be enjoyed over time.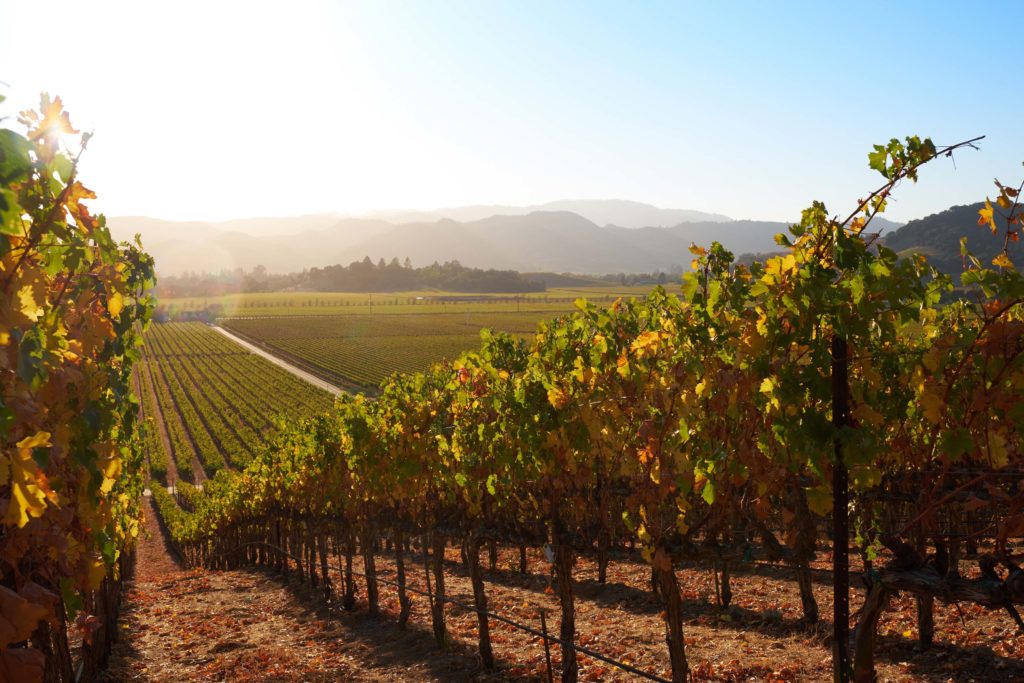 If time and schedules allow, and you want to build in more stops or an extra day of Zin-trailing, these other wineries whose cellars and vineyards are run by extraordinarily talented and respected women are highly recommended and worth the extra effort to visit.
Emma Kudritzki, Mauritson Wines. This talented and broadly-experienced winemaker and wine educator is the woman who deftly styles the food-friendly, site-driven, mountain Zins from Rockpile and Dry Creek Valley that are farmed by the Mauritson Family.
Emily Haines, Terra d'Oro. Producing among California's finest Zinfandels – and best Zinfandel values, grown in the historic Sierra Foothills – California's Gold Country.
Julie Johnson, Tres Sabores. Terroir-expressive, ideally-balanced Zinfandels from the woman winemaker who has for decades championed organic grape growing and biodiversity at her home vineyard and farm in Rutherford, Napa Valley
Carol Shelton, Carol Shelton Wines. Since 1978, one of the most experienced, prolific and awarded Zinmakers of all time, woman or man, has been crafting a regionally diverse line of exemplary single vineyard Zinfandels.
Diane Wilson, Wilson Winery. This self-taught, highly-acclaimed Zin master produces rich and luscious Zinfandels sourced from a diverse repertoire of iconic vineyards in Sonoma Valley.
Other Notable Women Winemakers:
Ashley Long, Amador Cellars, Plymouth, Amador County
Alison Frichtl Hollister, BACA Wines, Dry Creek Valley, Sonoma County
Nicole Salengo, Berryessa Gap Vineyards, Winters, Yolo County
Ashley Herzberg, Bacigalupi Vineyards, Russian River Valley, Sonoma County 
Susan ("Sam") Mahler, Cypher Winery, Paso Robles
Jordan Fiorentini, Epoch Wines, Templeton (Paso Robles)
Janell Dusi, J Dusi Wines, Paso Robles
Courtney Wagoner, Martinelli, Russian River Valley, Sonoma County
Laura Chadwell, Oak Ridge Winery, Lodi
Montse Reece, Pedroncelli Winery, Geyserville, Sonoma County
Shelly Rafanelli, A. Rafanelli Winery, Dry Creek Valley, Sonoma County
Emma Kudritzki, Sea Wolf Wines, Yorkville, Mendocino County
Joy Merrilees, Shannon Ridge Vineyard & Winery, Lower Lake, Lake County
Pamela Storrs, Storrs Winery, Santa Cruz Mountains, Santa Clara County
Note: this is not an inclusive list! There are many more! Send us your favorite Zinfandel women winemakers to info@zinfandel.org